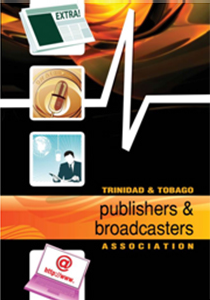 The TTPBA (Trinidad & Tobago Publishers and Broadcasters Association) and MATT (Media Association of Trinidad & Tobago) have an industry Code of Ethics (2004) which states that a journalist must ensure as far possible, the credibility of the story. Each media house also has its internal Code of Ethics and editorial guidelines. The TTPBA recognises the issue at hand which has been brought forward by Minister Anil Roberts (a former member of the media fraternity) and we wish to state that in matters such as these, our members do have a process for checking the integrity of a story. Apart from seeking recourse from the media house, the Media Complaints Council (MCC) is another avenue that any aggrieved citizen may go to for adjudication on a matter. (MCC telephone number 794-7416).
While the TTPBA cannot be held responsible for the actions of an individual media house, we wish to state that our members continue to strive for excellence in serving the public, acknowledging our objectives that, as the TTPBA, we have a responsibility to protect and preserve the right of the people to know. . hold within our portfolio the responsibility and undertaking to encourage practices that will strengthen and maintain the broadcast and publishing industry by improving
industry standards through education and acknowledgement of organizations and individuals who have contributed significantly to the industry and . are instrumental in the creation of a legal framework and regulations by representing its
members through discussion, suggestions and objections with governmental and other agencies who impact on our media sphere. 
22 March 2013.