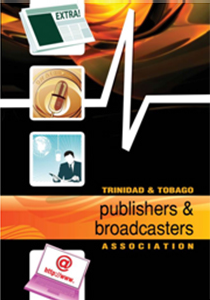 The TTPBA (Trinidad & Tobago Publishers & Broadcasters Association) was established in the early 1990's with the granting of Presidential licences to potential radio broadcasters to own and operate radio stations. As the Trinidad radio market grew and more radio stations came on the scene, owners and operators saw the need to come together with a view to sharing concerns, resolving issues and developing the media industry in a way that would be beneficial to all parties.

Objectives were formulated then, and with the incorporation of the TTPBA in October 2003 these were formalized in our written constitution. The TTPBA is a non-profit organization that is funded by its members.
AIMS AND OBJECTIVES
The Trinidad and Tobago Publishers and Broadcasters Association
Has a responsibility to protect and preserve the right of the people to know
holds within its portfolio the responsibility and undertaking to encourage practices that will strengthen and maintain the broadcast and publishing industry by improving industry standards through education and acknowledgement of organizations and individuals who have contributed significantly to the industry
is instrumental in the creation of a legal framework and regulations by representing its members through discussion, suggestions and objections with governmental and other agencies who impact on our media sphere (e.g. Telecommunications Authority, COTT, MCC, etc.)
Exists to encourage an exchange of information among members that will assist the Association in making decisions that affect the broadcast and publishing industry.