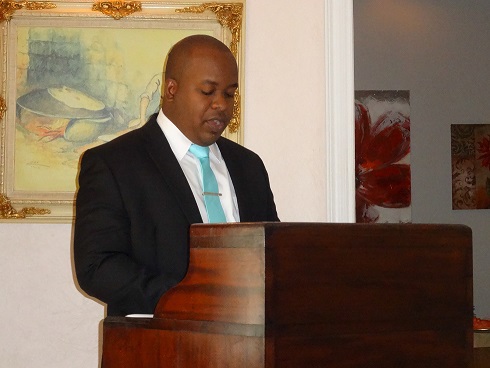 The TTPBA today held its Annual General Meeting and elected two new members to the Board of Directors, namely, Rhonda Ottley of CCN and Lisa Agard of Guardian Media Ltd. This followed the resignations of Shida Bolai and Brandon Khan, both of whom will continue to support the Association.
TTPBA President, in his report for the period June 2013 to June 2014, stated that the Executive had been dealing with many issues affecting the industry. Some of these included matters relating to Copyright, Disaster Management, Telecommunications, where he highlighted the Broadcast Code and the Revised Draft Authorisation Framework for the Broadcasting and Telecommunications Sectors, and most recently, the Cybercrime Bill.
He noted the organisations where the TTPBA had representation:
1. 1)The Bureau of Standards Task
2. 2)The National Registry of Artists and Cultural Workers
3. 3)The Caribbean Spectrum Management Task force of the CTU
4. 4)There is also the Debates
5. 5)The Trinidad and Tobago Coalition of Services Industries (TTCSI)
The TTPBA continues to draw on relevant discussions held by such organisations as the Caribbean Telecommunications Union (CTU), the Caribbean Broadcasting Union (CBU) and the National Association of Broadcasters (NAB).
Mr. Lee Sing announced that the TTPBA and ACM had tendered and won a bid to be the host country for IFEX in October 2015. IFEX is a global network defending and promoting free expression.
The TTPBA President urged member media houses to encourage their middle manager to become more involved in the issues being addressed by the TTPBA.