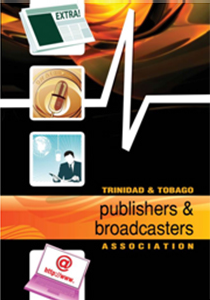 Report dated 26th March 2013
The Trinidad & Tobago Publishers and Broadcasters Association (TTPBA) wish to state that the report in one of today's newspapers was an incorrect reflection of the Association's position on the government airtime issue. We wish to clarify our position. Radio broadcasters have been receiving material from the Ministry of Communications and GISL and the individual radio stations broadcast this material based on its suitability to format. There are still deliberations in progress with regard to content as it relates to public interest. Television broadcasters have written to Minister Jamal Mohammed in his capacity as Minister of Communications detailing the times at which they will air government material, subject to it
being non-political. Concessions granted to Broadcasters state that government may have up to two hours a day of airtime to broadcast on issues of public interest. This clause sought to secure broadcasters' cooperation in matters of national emergency and for issues where the public need to be made aware of conditions that may affect them, hence the reason for seeking a proper definition of 'public interest'. The opening paragraph of today's article misrepresents TTPBA's position and we anticipate that it will be corrected. 
26 March 2013.