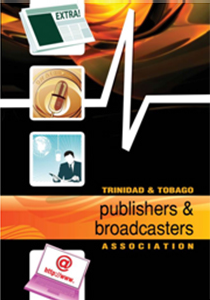 The Trinidad and Tobago Publishers and Broadcasters Association 
Has a responsibility to protect and preserve the right of the people to know. 
Holds within its portfolio the responsibility and undertaking to encourage practices that will strengthen and maintain the broadcast and publishing industry by improving industry standards through education and acknowledgement of organizations and individuals who have contributed significantly to the industry. 
Is instrumental in the creation of a legal framework and regulations by representing its members through discussion, suggestions and objections with governmental and other agencies who impact on our media sphere (e.g. Telecommunications Authority, COTT, MCC, etc.) 
Exists to encourage an exchange of information among members that will assist the Association in making decisions that affect the broadcast and publishing industry.